The newest FIFA video game is FIFA 2012, of course.
FIFA 12 this year presents, as they say, the game-changing new Player Impact Engine. That is a physics engine built to deliver real-world physicality in every interaction on the pitch.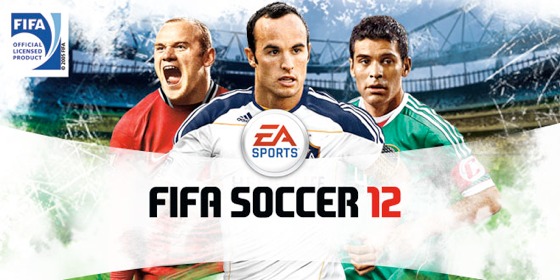 What is also new this time?
* All-new Precision Dribbling delivers a higher fidelity of touch on the ball for attacking players
* Tactical Defending fundamentally changes the approach to defending by placing equal importance on positioning, intercepting passes and tackling.
* CPU players have been infused with Pro Player Intelligence, the next generation of player intelligence and performance.
* 5 new teams are added to the international teams list: Chile, Colombia, Côte d'Ivoire, Egypt, Peru. All in all, there are 42 national teams in the international division.
What is missing?
* Unlike FIFA 11, Czech professional league (Gambrinus liga) and Turkish Süper Lig are not included. All in all, FIFA 12 features 29 licensed leagues from 22 countries.
* China PR,Paraguay, Ukraine, Wales and Nigeria national teams are not included in this edition of FIFA series.